Danfoss Char-Lynn® TRB cycloid travel motor, a travel motor specially designed for small vehicles, has a very mature application especially in the mini digging market. In order to further improve the work efficiency and operability of the equipment, Danfoss has added the automatic two-speed function to this series of products, namely TRBS which we will introduce today.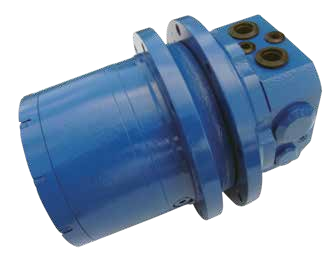 The same as TRB series products, TRBS adopts advanced Orbital Motor design, advanced manufacturing process and advanced management to ensure the products have efficient performance and reliable life.
The compact design with excellent low speed stability enables direct drive vehicles without the need for a reducer, reducing noise sources and vehicle maintenance costs.
Integrated balance valve makes the vehicle start and stop smoothly.
The maximum pressure of the TRBS motor can reach 206bar, there are various displacement options (195cc/r~490cc/r), and the maximum output torque can reach 1607N·M, meeting the needs of different vehicle running conditions.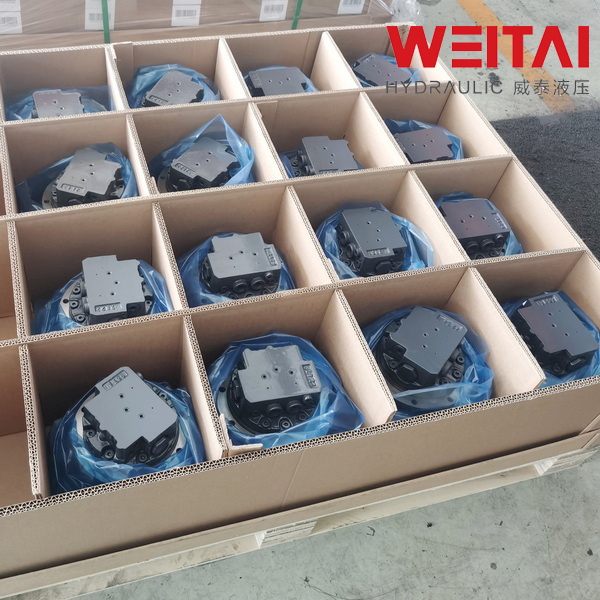 Products Characteristics:
By adding an automatic 2-speed function while retaining the characteristics of the TRB motor, it is possible to automatically shift gears according to load under various operating conditions, improving operator productivity and operability.
During bulldozing work that requires driving power, it automatically switches to low-speed mode (large displacement, high torque) according to the load pressure, and utilizes the characteristics of direct drive of the cycloid motor to exert strong driving performance.
When driving straight or going up a gentle slope, switch to high-speed mode (small capacity, low torque) and move quickly to the job site without shifting gears.
Weitai WTM-02 series motor is a more efficiency piston motor which is also has the optional automatic two-speed function. They have the same connection dimension with TRBS motors but with more power. 
---
Post time: Sep-15-2022