L and K Frame Variable Motor KC45, Cartridge Mount
Product Detail
Product Tags
◎ Brief introduction
KC45 Cartridge Type Motor is designed to work with Planetary Gearbox for Wheel Drive.
It is a axial piston design with two positions various motor.
This motor is ideally configured for installations requiring compact packaging and optimized plumbing, such as wheel ends..
Model

Rated Working Pressure

Max. Output Torque

Max. Output Speed

(@ max displacement)

Max. Output Speed

(@ min displacement)

WKC45

400 bar

150 N.m

3500 rpm

4000 rpm
◎ Key Features:
• High pressure max to 400 bar.
• cartridge design for gearbox connection directly.
• Short and compact for space-optimized situation.
• Three clean sides with superior clearance and access to mounting bolts.
• High Efficiency - nine piston rotating groups.
• Versatility - wide displacement range.
• Reliability - uses existing and proven technology.
• Optional flushing valve for closed loop.
• Optional speed sensor.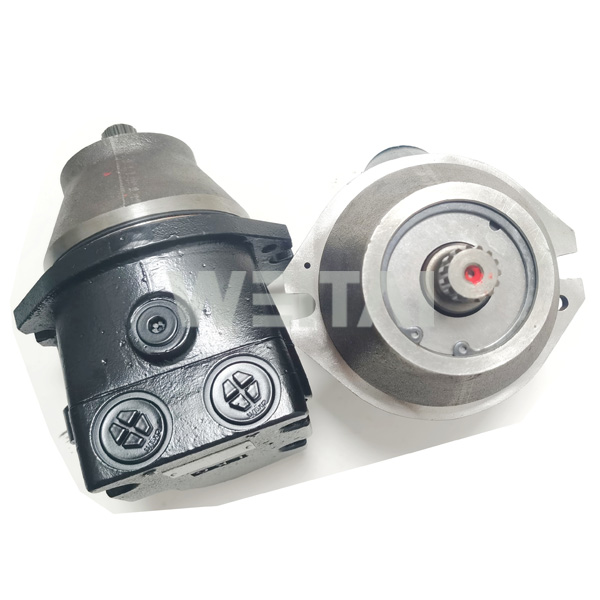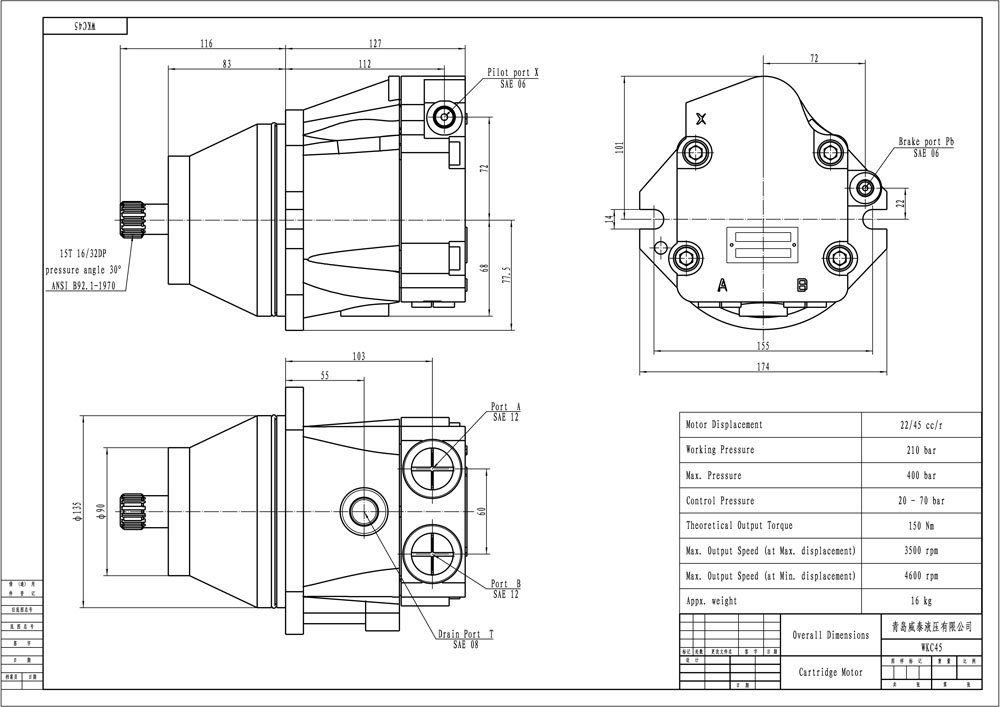 ◎ Summary:
The LC and KC Frame variable motors consist of five unique rotating groups: displacements of 20cc/r, 25cc/r, 30cc/r, 38cc/r and 45cc/r.
The motor is spring biased to maximum displacement and hydraulically shifted to minimum displacement. Minimum and maximum displacement can be set with fixed internal stops.
The large diameter servo piston allows smooth acceleration and deceleration with relatively large circuit orificing.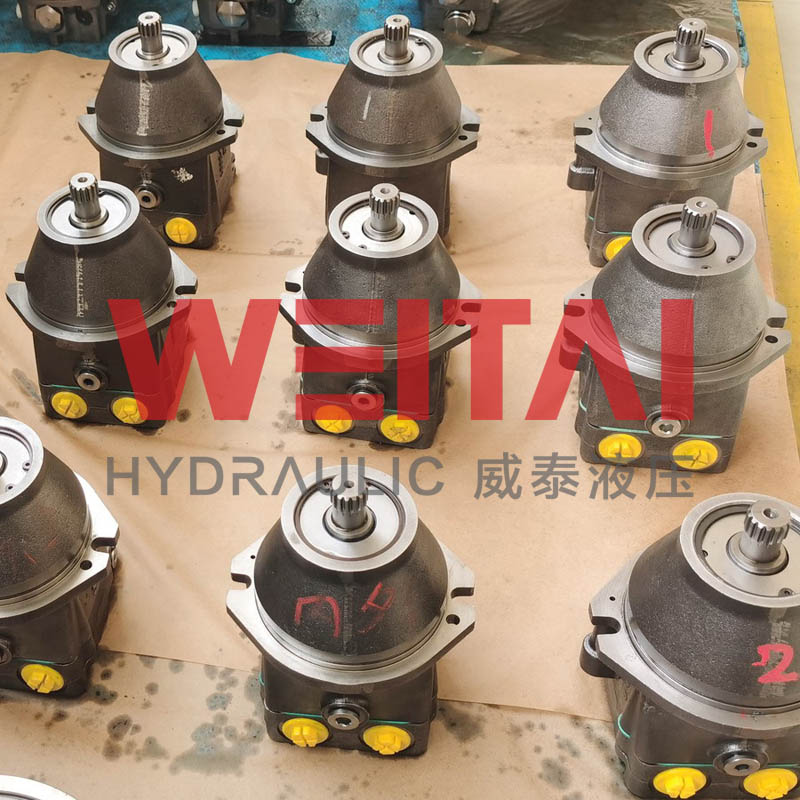 ◎ Widely Applications
Weitai LC motors and KC motors are with OEM quality and perfectly replace the Danfoss Hydraulic Motors.
We can also make the relative Planetary Reducing Gearbox. Please contact us directly.
---
Next:
Factory Outlets China Hydraulic Motor Exporters Eaton 2000 / 2K and Danfoss Oms Series Replacement Parts / Orbital Hydraulic Motor
---
Write your message here and send it to us