As the design of mobile construction machinery such as Skid Steer Loaders becomes more and more complex, the market requirements for drive components, especially those related to installation space, are becoming more and more stringent. With optimized installation design and higher power density, Bosch Rexroth MCR-S series radial piston motors provide the best solution for these needs, especially for small and medium-sized Skid Steer Loaders up to 55kW.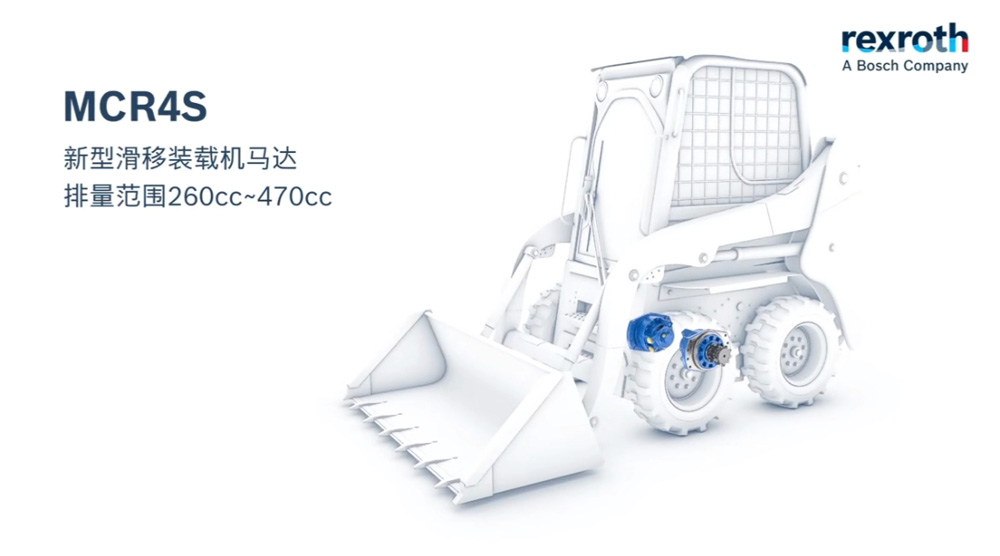 More compact design, easier pipeline installation
Instead of a standardized parking brake module, the MCR-4S integrates the parking brake into the motor, reducing the length of the motor by 33%. At the same time, the MCR-4S also realizes the integration of the two-speed switching valve and the motor oil distributor, so the rear case is more compact, and the weight of the motor is reduced by 41%. The new housing of MCR4 optimizes the position of the oil port, the pipeline route is more reasonable, and the pipeline installation is more convenient.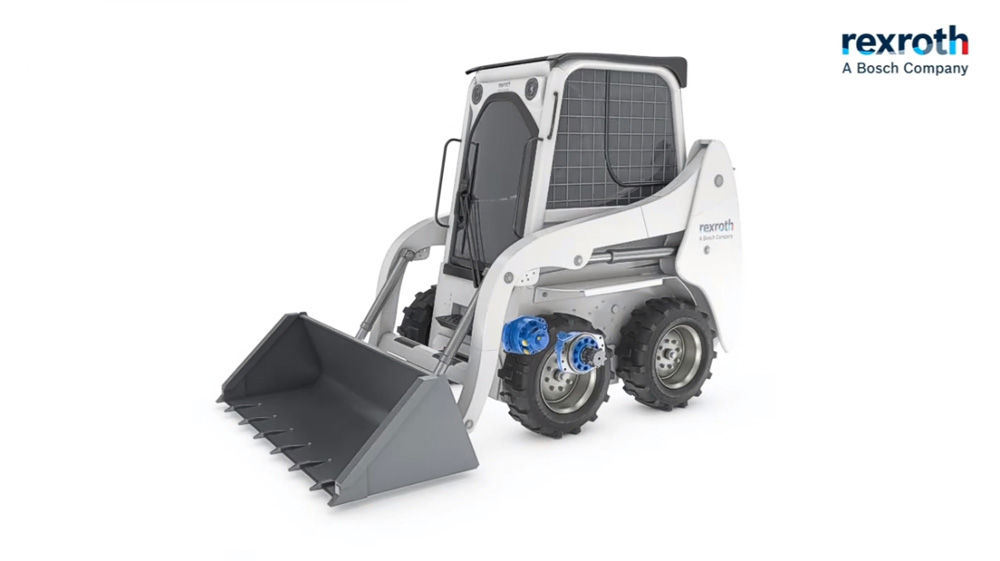 More reasonable dual displacement ratio, better maximum speed
The MCR-4S motor adopts a new rotating body design, and the corresponding displacement range is between 260 cc and 470 cc. Its "half" displacement is 66% of the full displacement, compared with the general 50% "half" displacement, which optimizes maneuverability at and at maximum speed.
Higher startup efficiency and smoother running capability
A breakthrough tribology study helped the MCR-4S achieve higher start-up efficiency and industry-leading durability. This ensures that the motor exhibits an excellent level of efficiency, precise controllability, smooth running capability and higher output torque at 0.5rpm.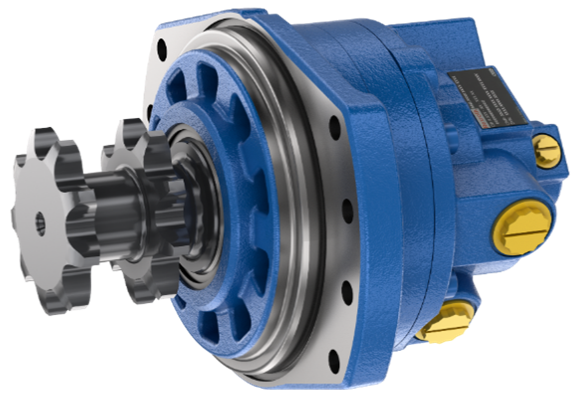 Specifications:
Radial Piston Motor
Size: 4
Speed: 420 rpm
Max pressure: 420 bar
Output torque: 2900 Nm
Displacement: 260cc to 470cc
Brake torque: 2200 Nm
Optional: double speed, speed sensor, flushing valve
---
Post time: Sep-23-2022